Directory
About SouthernCaliforniaKidsGuide.com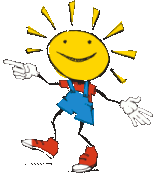 Los Angeles is clearly one of the most sought out destination cities in the world. With great weather, sunshine and activities galore no matter what part you check out, there is never a dull moment in LA for you and your family.
While theme parks such as Universal Studios and Disneyland down in Orange County are attractive, you can easily have just as much fun sans the crowds and high prices by considering an array of options such as Museum Row on Wilshire Boulevard's Miracle Mile. There, head into The Los Angeles Museum of Art (LACMA) to get up close and personal with works of art by Picasso and Warhol and countless other famous pieces. Next door, the historic La Brea Tar Pits will excite your little ones as they get to see replicas of wooly mammoths and a saber toothed tiger.
At the corner of Wilshire and Fairfax, it will be difficult not to miss The Petersen Automotive Museum, as a classic car hangs off the side of their building! Inside this museum, see famous vehicles from films such as Batman and Grease, as well as carriages, race cars and more. Perfect for the kid in all of us!
Over at The Griffith Park and Observatory, take a gorgeous hike up to study the stars by seeing an astronomy show (free!) as well as take in breathtaking views of the city. If you hike up Fern Dell Drive, don't miss their adorable cafe. Ideal for catching a breather and rejuvenating after your treks. (And great coffee for Moms and Dads).
Nearby in San Marino (whistling distance from Pasadena), a must-see for all visitors to the area is The Huntington Library and Botanical Gardens. Hundreds of acres will take you to the depths of China and Japan, into exhibits to say hi to such historic art figures like Pinky and Blue Boy, while your youngsters will bask in the fun to be had inside The Huntington's Childrens Garden. Arrive early, as this is easily an all day event of fun for the entire family. Gorgeous tea room, too!
Next door in Pasadena, two more great stops are The Kid Space Center and The Norton Simon Museum. The latter is an intimate venue not lacking any beauty. Most works of art in The Simon Museum were personal pieces of Business mogul, Norton Simon and boasts a wonderful gift shop perfect for your souvenir needs. Kid Space will find your children able to play like us big people do by exploring different lines of work, learning about gardening and the outdoors and enjoying various shows, all in a positive atmosphere with a wonderful kid-friendly staff.
For more various options, do check out SouthernCaliforniaKidsGuide.com!
Written by Mary Lansing
www.alongcomesmaryblog.com